---
The Artist
---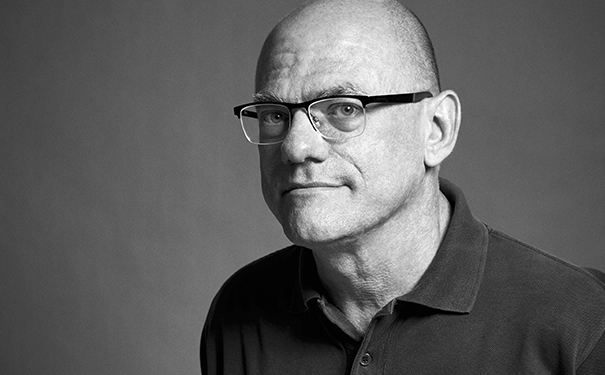 Photograph: Pep Àvila, 2016.
Davis Lisboa (São Paulo, Brazil, 1965) has started working in 1982 as a storyboarder (advertising illustrator), making comprehensive lay out illustrations (illustracions) in several ad agencies in São Paulo. In 1987 he moved to Barcelona where he worked as an illustrator in a graphic design studio. In 1989 he opened his own artistic painting studio and advertising illustration studio. In 2005 he began to hold exhibitions in art galleries, cultural centers and museums.
Davis Lisboa has studied Visual Communication at the ETE Carlos de Campos (São Paulo), Painting at the Center d'Art i Disseny Escola Massana (Barcelona) and has a degree in Fine Arts from the Universitat de Barcelona. In 2009, he created the Davis Museum | The Davis Lisboa Mini-Museum of Contemporary Art in Barcelona,, ​​a cultural entity recognized by the Generalitat de Catalunya, now expanding his activity towards cultural management.
He has participated in several exhibitions, including Museum Show at Arnolfini (Bristol, England), Eleven: The John Erickson Museum of Art (JEMA) 10 Year Retrospective at The Harn Museum of Art (Gainesville, USA) and at the Bob Rauschenberg Gallery (Fort Myers, USA), Remix - 10 years in the mix at the Spor Klübü (Berlin, Germany), Small, Unusual and Specialist Museums Survey at the CRATE Studio and Project Space (Margate, England), Incubarte at Centro del Carmen (Valencia, Spain), Aquí y Ahora 6 - Power, corruption & lies at the Galería Blanca Soto (Madrid, Spain), VI Biennale Internazionale dell'Arte Contemporanea di Firenze (Italy), Holland Art Fair (The Hague), among others.
His works are in the Artists Space (New York, USA), Biblioteca de la Facultad de Bellas Artes de la Universidad Complutense de Madrid (Spain), The Museum Of Modern Art (MOMA) Machynlleth (Wales), MuBE, Museu Brasileiro de Escultura e Ecologia (São Paulo, Brazil), Museo de Arte do Parlamento de São Paulo (Brazil), SAL Art Gallery, CW Post Campus of Long Island University (Brookville, USA), The HardDiskMuseum (Madrid, Spain and Paris, France), The Yellowstone Club (Big Sky, USA), among others.
Since finishing his studies he has focused on investigating the concept of museums
created by artists, a narrative that has as precedents Marcel Duchamp's La Boîte-en-valise, Robert Filliou's La galerie légitime and Marcel Broodthaers' Musée d'Art Moderne, Département des Aigles.