---
DAVIS LISBOA
Illustrator | Visual Artist | Creator of the Davis Museum
Ilustrador | Artista Visual | Creador del Davis Museum
---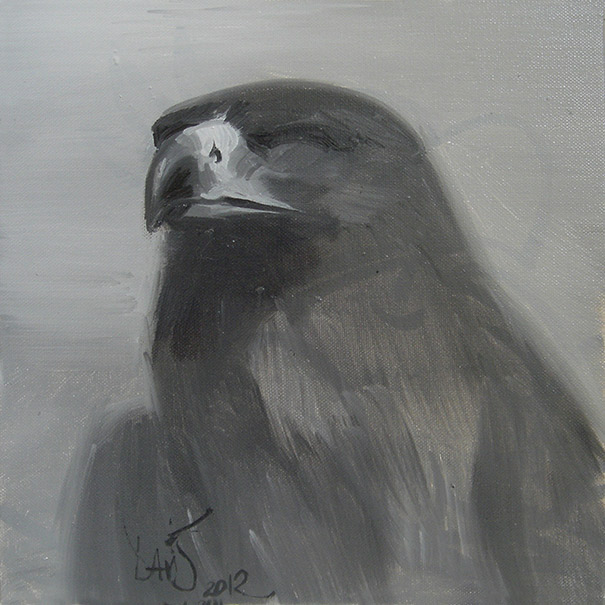 Davis Lisboa, "Musée d'Art Moderne, Département des Aigles #2", 2012, oil on canvas, 11,8 x 11,8 in
The Yellowstone Club Collection, Big Sky, Montana, USA.
---
PUBLIC & PRIVATE COLLECTIONS:
MOMA Wales, Museum of Modern Art, Machynlleth, Wales, United Kingdom.
SAL Art Gallery, CW Post Campus of Long Island University, New York, USA.
MuBE, Museu Brasileiro da Escultura, São Paulo, Brazil.
MACC, Museo de Arte Contemporânea de Campinas, Brazil.
Fundação Cultural Badesc, Florianópolis, Brazil.
Museu de Arte do Parlamento de São Paulo, Brazil.
Artists Space, New York, USA.
The Yellowstone Club, Big Sky, Montana, USA.
FluxMuseum, Texas, USA.
Museo Microcollection, Busto Arsizio, Italy.
John Erickson Museum of Art (JEMA), Gainesville, USA.
Museum of the Sub-conscious, Okandukaseibe, Namibia; Tel Aviv, Israel; La Candelaria, Argentina, Houston, USA; Wiesbaden, Germany.
LACDA, Los Angeles Center for Digital Arts, USA.
Walpole Bay Hotel Museum and Napery, Margate, United Kingdom.
MoFAI, Museum of Failed and Abandoned Ideas, Bratislava, Slovakia.
Galeria Transparente, Rio de Janeiro, Brazil.
La Erreria (House of Bent), Xátiva, Spain.
Galerii Epicentrum, Miejskiego Osrodka Kultury Sportu i Rekreacji w Chelmku, Chelmek, Poland.
---
CLIENTS
The Barbarian Group, New York, USA (Pepsi)
The Conquistador Collective, New York, USA (Vans)
Cream Directors Limited, Ashford, UK (Faberlic)
Bagusat, Germany (Chiquita)
Hasan & Partners, Helsinki, Finland (Wärtsilä)
Park Productions, Moscow, Russia (Faberlic)
Vinizius/Y&R Barcelona (Danone)
DDB España (Loterías, Audi)
TBWA (Henkel, Tibidabo)
Tiempo BBDO Barcelona (Thrombocid)
Contrapunto Barcelona (Palmolive)
FCB Barcelona (Bancorreo, Daikin)
Grey Advertising Spain (Puma)
Tapsa Y&R (La Vanguardia, Samsung)
Havas Worldwide Barcelona (Nutella, Hemoal, Let's Bonus)
Saatchi & Saatchi Health (Fluimicil)
Doubleyou S.L. (Nike, Caixa Bank, Ricolino)
After Share (Zitro)
Mil Vueltas (Coca-Cola)
Agr Food Marketing (CAC, Ciudad de las Artes y las Ciencias de Valencia)
Vainilla Comunicació (La Grossa, Blanc Pescador, Brico Depôt)
Red 032 Comunicación (San Miguel, Dr. Oetker)
Goodgate Productions (Jeep)
Igriega Grupo de Comunicación (La Vanguardia)
Grupo Quin Team (Pyrénées, Crèdit Andorrà, Generalitat de Catalunya)
&Rosàs Barcelona (Viceroy)
Diferencia Creative Producing (La Caixa)
Delicatessen Ideas Agitadas (Lindt, La Vanguardia)
Smile Film Productions and Service Company (Signal).
---
Blogspot
|
Facebook
|
LinkedIn
|
Twitter
|
Pinterest
|
Tumblr
|
Instagram
|
Saatchi Art
|
Google+
|
YouTube
|